Greenfire Bistro is an incredible place to enjoy a great meal. Our food is carefully prepared and delivered by our superb staff members. We are constantly looking for new ways to improve the experience of our customers. Our menu is a splendid array of dishes ranging from our fresh seafood features to pastas and stir fries.  On top of that, our wine and beer selection is top notch.   We can't wait to see you!
 Phone:  937-667-6664
Happy Valentine's Day from Greenfire Bistro!
The Weekend's Fresh Features!
This weekend we are featuring a wonderful Pan-Seared Carolina Black Bass topped with a Lemon-Shrimp Scampi Sauce.
We are also serving a Blackened Swordfish. 
Both entrees are served with seasonal vegetables and Mascarpone-Asparagus Ravioli.   
More about the Carolina Black Bass... 
Carolina Sea Bass are a common Atlantic Ocean offshore fish that also comes inshore on occasion. They are not related to freshwater bass at all, but are a completely different fish that have more in common with the saltwater groupers and snappers. In the winter, many black sea bass are caught off the shore of North Carolina and it is deemed by many as one of the best small fish to grill or bake whole.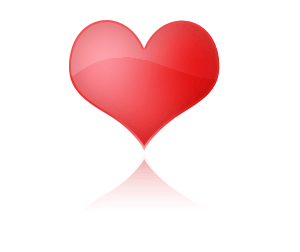 Valentine's Day Dinner for Two! offered Saturday Night Only!
~ Shrimp Cocktail
~ Small Greenfire Salad
~ Beef Tenderloin
topped with Mushroom-Marsala Sauce and
served with Mascarpone-Asparagus Ravioli and seasonal vegetables
~ White Chocolate-Raspberry Parfait
$65.00 for two!  RSVP
~~~~~~~~~
 Enjoy Blanc de Bleu...a California sparkling Chardonnay with an added hint of blueberries. It offers seductive flavors and fresh aromatic effervescence...perfect for celebrating!
Be sure to make your reservation...
937-667-6664
 Monday - Buy One Entree, Get a Second Entree 1/2 Off!

Tuesday -  Half Price
off any Appetizer! Limit one per person.

Wednesday - Half Price off all Wines!
 
Thursday - Half Price off all Beer!
 *except holidays!